UMPS CARE - Official Leadership Program (Registration for ages 13 to 18) Baseball/Softball/Tball
Limited Spots
MonTueWedThuFriSatSun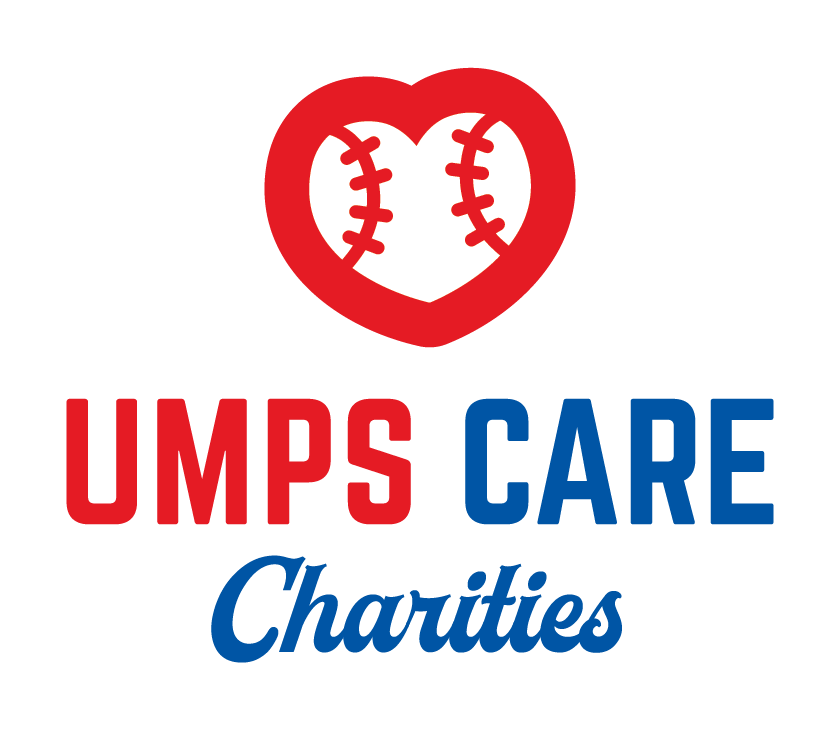 The Official Leadership Program will help you gain skills to become a paid umpire and a leader on and off the field.
*Limited space is available so please do not sign up unless you can commit to the six-week program.
To be eligible to participate, you must complete a separate UMPS CARE registration by CLICKING HERE.
https://www.umpscare.com/official-leadership-program-registration/
Why should you join the Official Leadership Program?
obtain the junior umpire certification

learn life skills such as goal setting, handling situations, financial literacy and perseverance

get direct access to flexible and well paying jobs

receive mentorship from umpires at multiple levels

take part in a special outing to your local MLB ballpark to meet with the umpires

receive swag from UMPS CARE and your local team

graduates who start working will be gifted credit to purchase a starter umpire set

ongoing mentorship and support from UMPS CARE and local instructors

create your custom Topps umpire card

receive pizza, snacks, and other goodies throughout the program

course applicable to softball and baseball
For questions, please reach out to jennifer.jopling@UmpsCare.com.
Held on:
Tuesdays from 6:30 P.M. to 8:30 P.M.
Saturdays from 1:30 P.M. to 3:30 P.M.

Dates: (tentative lesson plans below)
Class 1: Tuesday, October 11 - Class Intro, surveys, pre-assessment
Class 2: Saturday, October 15 -Intro to umpiring mechanics/ benefits of umpiring
Class 3: Tuesday, October 18 - Determination & Goal Setting
Class 4: Saturday, October 22 - Guest Speaker on Determination
Class 5: Tuesday, October 25 - Financial Literacy
Class 6: Saturday, October 29 - TBD
Class 7: Tuesday, November 1 - Service & Mentorship
Class 8: Saturday, November 5 - Guest Speaker
Class 9: Tuesday, November 8 - Sportsmanship & Integrity
Class 10: Saturday, November 19 - Handling Situations
Class 11: Tuesday, November 29 - Perseverance & Grit
Class 12: Saturday, December 3 - Guest Speaker
Class 13 : Tuesday, December 6 - Certificate ceremony, goody bags, next steps
BONUS - December 10 - Umpire Clinic Hosted by Malachi Moore: SEPARATE REGISTRATION REQUIRED - CLICK HERE TO SIGN UP!
- Frequently Asked Questions -

How old do I have to be to participate?

This program is for youth roughly 13-18 years old. It is geared towards students who would like to start working as umpires.
Do you have to play baseball or softball to join this program?

You do not have to be a current or prior player, however a general knowledge of baseball/softball is helpful.

I want to umpire softball. Should I still join this course?

This course offers a foundation of umpiring skills that will be used to officiate both baseball and softball. It open to boys and girls who are interested in umpiring.

Is there a cost to attend this course?

No this is free to the host site and participants

What are the benefits of attending this course?

This course teaches the basics of umpiring and foundational leadership skills that will be used on and off the field. Class topics include goal setting, handling situations, and financial literacy. Upon completion, students will be connected with local assignors to start working and will receive ongoing mentorship. In addition, participants receive goody bags, tickets to Dodgers games, access to equipment and more.
The health and safety of you, your child(ren), family and the Academy staff remains a priority. If you, your child or anyone in your immediate household has recently tested positive for COVID-19, been in close contact or are experiencing any COVID-19 related symptoms, please stay home.
Anyone parking on campus must display a valid Compton College parking permit on their vehicle. $3.00 daily permits may be purchased at automated stations, located in parking lots F & H, and also near the Administration and Math/Science buildings.
CLICK HERE TO VIEW ACADEMY MAP

CLICK HERE TO VIEW COMPTON COLLEGE'S PARKING INFORMATION
Also as a reminder, ABSOLUTELY NO PETS are allowed at the Academy.